How do I share my screen?
Written by ecadema
Updated over 3 years ago
First, be sure that you are using the Google Chrome browser. Then, install the ecadema screenshare browser extension for Chrome here.
To share your screen during a session, click the "Toggle Screensharing" icon at the top of your session page.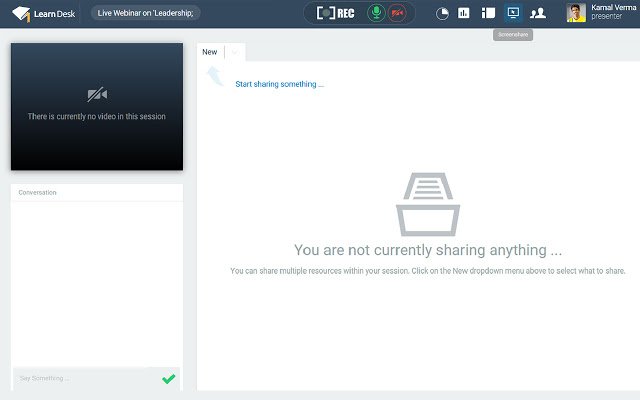 While this feature will share your screen, it will not directly share your audio. If you do not have headphones plugged in, your computer microphone should pick up the audio if you are sharing a video with sound. But it's possible the sound quality will be poor for the trainee. If you need to simultaneously watch a video with your trainee that includes sound, we recommend using the Watch2Gether.